WORLD Channel: News – Stories from the Stage: The Podcast – True Stories to Take Everywhere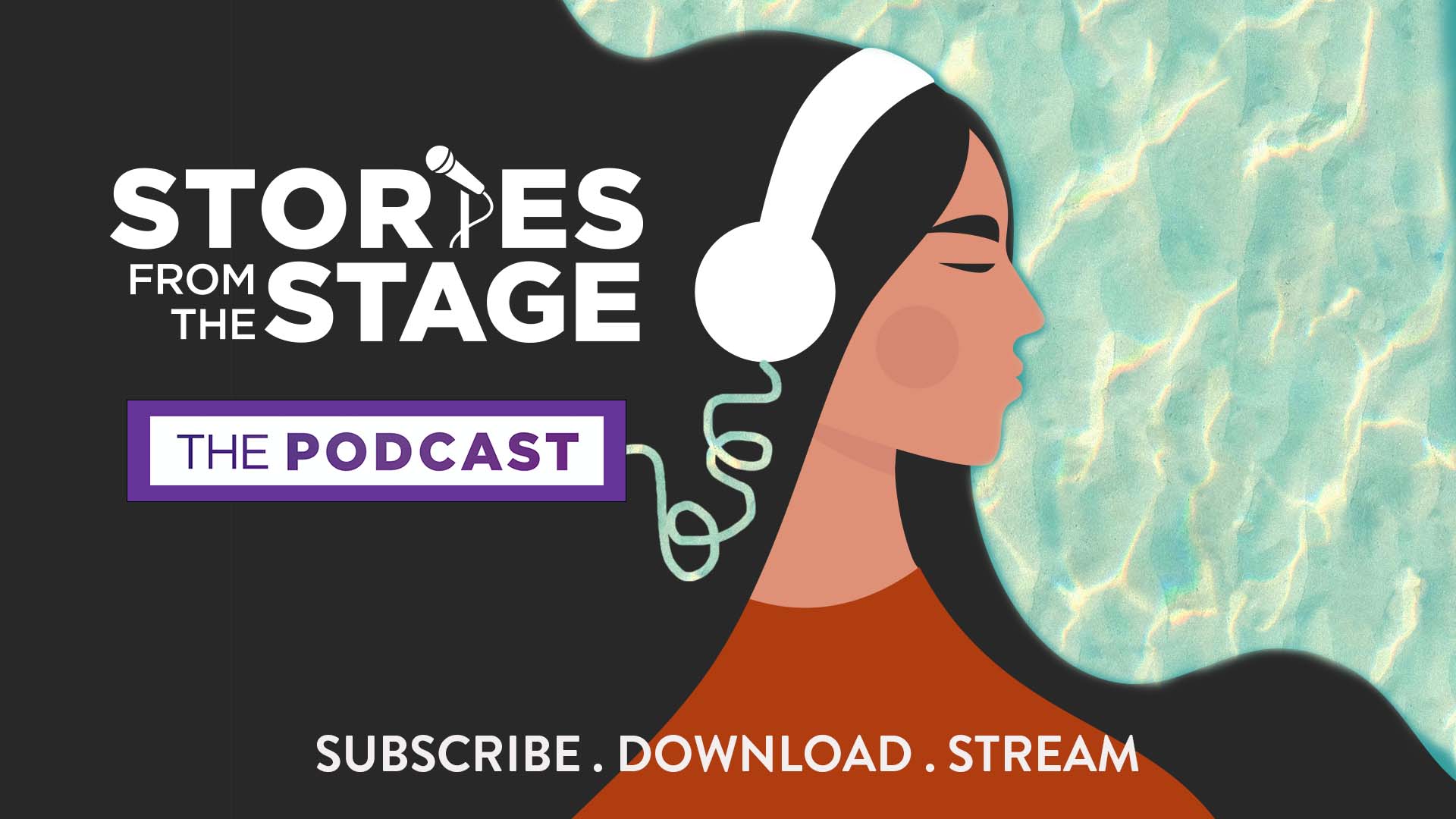 "You need to listen to this…" Is your playlist saved? Whether you're taking a road trip or walking the dog, listen to our collection of short, true stories that take you inside the minds and hearts of people from all walks of life. Stories from the Scene: The podcast presents stories and storytellers, both inspiring and relatable, in a whole new way for fans of the show and new listeners alike. Hosted by Liz Cheng and Patricia Alvarado Núñez, executive producers and co-creators of the series, the podcast features the scene's most memorable stories.
Subscribe to Stories from the Stage: The Podcast on Apple Podcasts, Spotify and more to listen to new episodes Mondays starting August 1.
A fish out of water
It can be hard to make sense of this world you don't quite belong in. Shweta Bhatt discovers that changing her appearance to fit in has its drawbacks; Jenny Herzog tries tap dancing to overcome pandemic blues; and Carol Carson, who struggled through high school, is trying to find a college where she can fit in.
First | August 8
There is a first time for everything. In many cases, the first ones are game-changing and become unforgettable life lessons. Erin Barker navigates her first steps into puberty; Dyan DeNapoli's first encounter with a penguin takes him halfway around the world; and Ali Abdullatif's father helps ease the pain of his first car accident.
Take a stand | August 15th
Sometimes you have to stand up for yourself – or someone else – even when that little voice tells you it's safer to be quiet. In this episode, Reverend Mariama White-Hammond gets dirty for a cause; Myles Green stops ignoring his stutter and takes a turn as a public speaker; and Tereza Lee talks about her undocumented status and changing the world.
A perfect match | August 22
Searching and finding the right match – whether forged, disputed, lost or kept – is not always easy. Carla Katz struggles with bureaucracy to bury her mother alongside her father; Andy Davis experiences a new way of relating to his identical twin; and Valérie Gagliano connects a deceased donor with someone in need of a new liver.
A good dog | August 29
Tribute to our canine companions. The love of two dogs enriches Lina Coral's life after she becomes blind; Ron Goldman comes to understand a tragedy through the loss of his dog; and Amanda Goodwin discovers that a broken romance can be healed by a chance encounter.
changed forever | September 5
Twenty years ago, the events of September 11 changed the world. After the death of his father on September 11, David Filipov leaves for Afghanistan, where a simple Pop-Tart takes on a whole new meaning; sociology professor Michael Sargent confronts his prejudices during an airplane flight; and Jude Treder-Wolff finds seeds of hope to fuel her work as a clinical social worker and creative arts therapist.
Above and Beyond | September 12
From time to time, it is normal to lower our expectations. But expecting more should be the norm. Norah proves women can compete in the Boston Marathon; Corey's experience with prostate cancer makes him an advocate for screening black men, and Candace uses microfinance to help Tanzanian women improve their lives.
Somehow | September 19
Storytellers share how dealing with challenges showed them strengths they didn't know they had. Brandon Kazen-Maddox bridges the gap between their deaf grandmother and a police officer using American Sign Language; a miniature marshmallow and a severe allergic reaction disrupt Sara Kaminski's family vacation; and Jeff Belanger takes on Mount Kilimanjaro to raise money for cancer research and get a taste of himself.
Changemakers | September 26
Change is never easy. But if we try hard enough, we can make the world a better place. Luciana yearns for a new definition of beauty after suffering sudden hair loss; Su reaches out, even if it means breaking the rules; and Robin shows her fellow paramedics that women can excel.
Chat and engage with us on Facebook, Instagram and Twitter using the hashtag #SFTSPodcast and #StoriesFromTheStage and tag us @worldchannel and @StoriesFromTheStage. Subscribe to our YouTube channel for more features including events and interviews.
Subscribe to our Internship Newsletter Stories to be informed of new episodes, events and exclusives!
---
Listeners like you are at the heart of what we do. Your generous donation today will help us continue to tell you stories of love, loss, triumphs and surprises from many angles.
Support Stories from the Stage: The Podcast by donating today: